Our first feature friday! A day where we release a big feature... on friday. Ok, ill admit, the name needs some work but this feature release is really important for a lot of people. Today, we are releasing "custom sponsorships" for Sponsus which means that you can sponsor your favourite creator on your terms. Choose the amount that you sponsor independent to a tier. You will still get the rewards for the lower tiers that you cover. There are limits, such as the fact that limited tiers wont let you have their rewards since they are limited by count. You will get access to posts and Discord roles that you can access.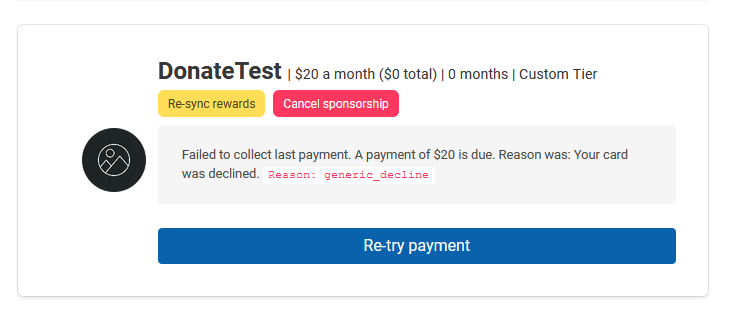 However, this is not the only feature we are releasing today. We are also releasing a new feature for retrying failed monthly payments. You wont really see this until the start of the month but its there, trust us! Oh and there is a new UI clean up for the sponsorship management center so it looks nicer and jazzy-er.
Next up: Direct Messages between everyone! Just gotta figure out where i left my mailbox...