The biggest update since Sponsus was created has been released! Dark mode, extensive changes to posts, and an all new Discord integration! Super-mega feature Friday combo!
Our first major change is that Dark Mode has finally arrived to Sponsus. To activate it you have to enable your OS-level dark mode as it uses special CSS on your browser to power it. Click here to figure out how to do it on your system! Once you activate it, Sponsus will turn into AfterDark. You must reload the page if you change your dark mode settings because we have special routines that need to run if the site is in dark mode <3.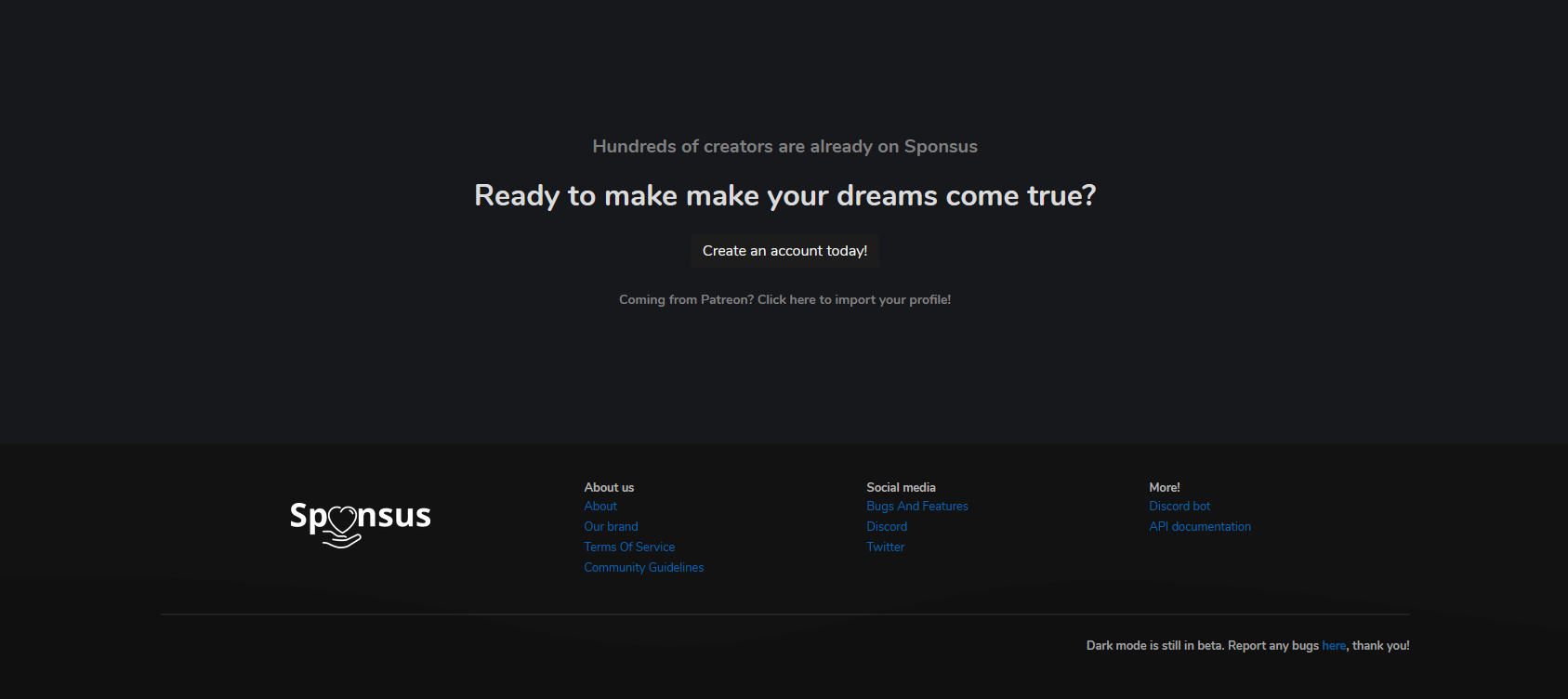 The next big feature is a complete overhaul of the posts system. This update brings the ability to change a posts price and URL slug along with a replacement for the image post that allows you to have galleries. Not only that, you can now schedule your posts so you dont have to wake up at an early time to get it out!
Developers: If you are using Sponsus as a CMS API, please be aware that image posts no longer support the "image" field, this has been changed to "images" which is an array.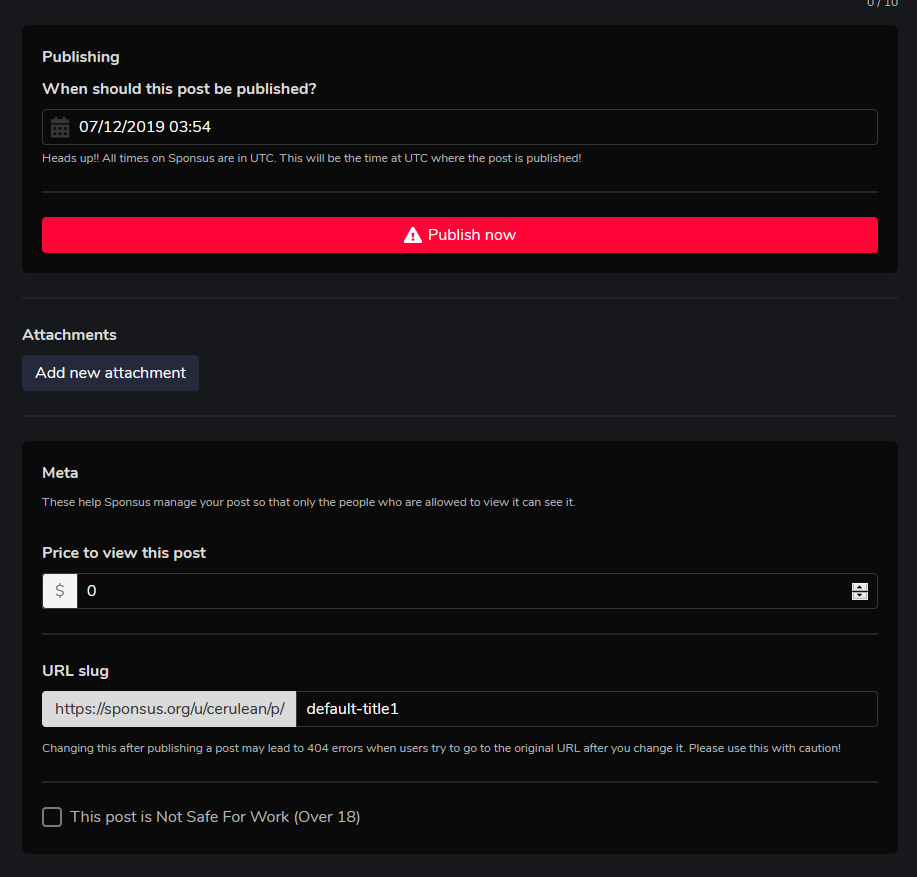 The last major change with this update is the fact that we have a completely reworked Discord integration that is far more reliable than the last version. The bot has many really cool and unique features such as the ability to donate directly in Discord. Give it a look by clicking here!
Thank you to everyone using Sponsus, it means so much!!
- Ceru